Entry posted by Ƭ̵̬̊ ·
1088 views
It all began in BK University on the last class before graduation. I had loved peace and fluffy, cute things (evidence here: https://politicsandwar.com/nation/id=38502) until I was tasked to do the very thing I promised not to do: raid another nation. It was something I wanted to delay at first, giving the excuse of waiting for time to run out on beige and tried to stall by crossing my fingers. I, however, knew that if I was to stay and spend time with you lovely Black Knights then I must sacrifice my innocence and do the unspeakable. And I did.
I first targeted an inactive, low-target nation to just finish the dirty work and never look back. So that no one would even notice the unforgivable crime I had committed (perpetrated raid here: https://politicsandwar.com/nation/war/timeline/war=117463). It felt terrible, picking on a defenseless nation. However, as the days passed, I noticed how little money I made and how much that one, simple raid had given me. I grew greedy and decided to do it just one more time as I had wanted to contribute to the Black KAT's less funded ideas (second raid here: https://politicsandwar.com/nation/war/timeline/war=117750). Within minutes, I became even more bloodthirsty after launching successful attacks. I felt arrogant and wanted more and more. I invaded another. I learned of the 5 aggressive war limit within seconds.
I started to care less of how much I hurt them and began to target more active nations. It eventually led to this:
I started to target nations specifically in alliance, checking treaties, protections, members, etc... I destroyed all my resource production for military and changed my 'Fortress' policy into one of 'Attrition' not to gain money but to deal more infrastructure damage and hurt my enemies more. I became more aggressive and defensive, even thinking of turning my nation from a production-based, trading country into a militaristic fiend. It all happened in the course of five days. I hadn't noticed until I upgraded my infrastructure twenty billion times in order to gain more military production...
My military, previously less than 10% of my total points, became a fourth of it. I have a thousand targets in my dossier to invade... my bloodthirst is growing
Finally, the message the hit the nail on the head:
From: Mikhali Stalin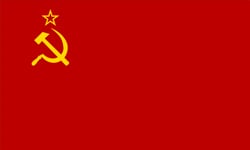 Date: 05/24/2016 Tuesday 12:42 am 

I [email protected]#$IN HATE YOU AND WILL [email protected]#$IN PARE YOU THEN [email protected]#$IN KILL YOU IN YOUR SLEEP
TLDR; STOP FORCING PEOPLE TO RAID IN BKU. IT'S TURNING PEOPLE INTO PSYCHOTIC MASS MURDERERS